2019 Water Safety Event
January 1, 2019
Host a 2019 event in your community!
Help educate local families on ways to stay safe while playing in and around the water.
Bring this important message of water safety to children and parents within your community by hosting a Water Safety Event. Your local event will help us to achieve our aim of preventing water-related injuries and fatalities.
Preparing your event is easy since we've done all of the planning for you! Download our FREE Water Safety Handbook and Workbook, find a location in your community, and invite people to attend. Register with us so that we know how many of these important events are taking place around the state.
Learning how to swim is an essential component to preventing water related fatalities however, this local event serves as a starting point for children to learn how to be safe in and around water.
Resources
Red Cross Longfellow's Whale Tales Video
CRPA Making Splash on Your Behalf!
Water Safety Day at the Capitol:
May 8, 2019 - CRPA was at the Capitol for Water Safety Awareness Day showcasing what we are doing to promote water safety and how our members are a leading source of drowning prevention in communities across the state:
Click the link below to view a video from the event!
http://ct-n.com/ondemand.asp?search=water%20safety%20awareness%20day
Click the link below to see Fox61's coverage of Water Safety Day:
https://fox61.com/2019/05/09/unintentional-drowning-deaths-in-connecticut-causes-growing-concern-for-water-safety/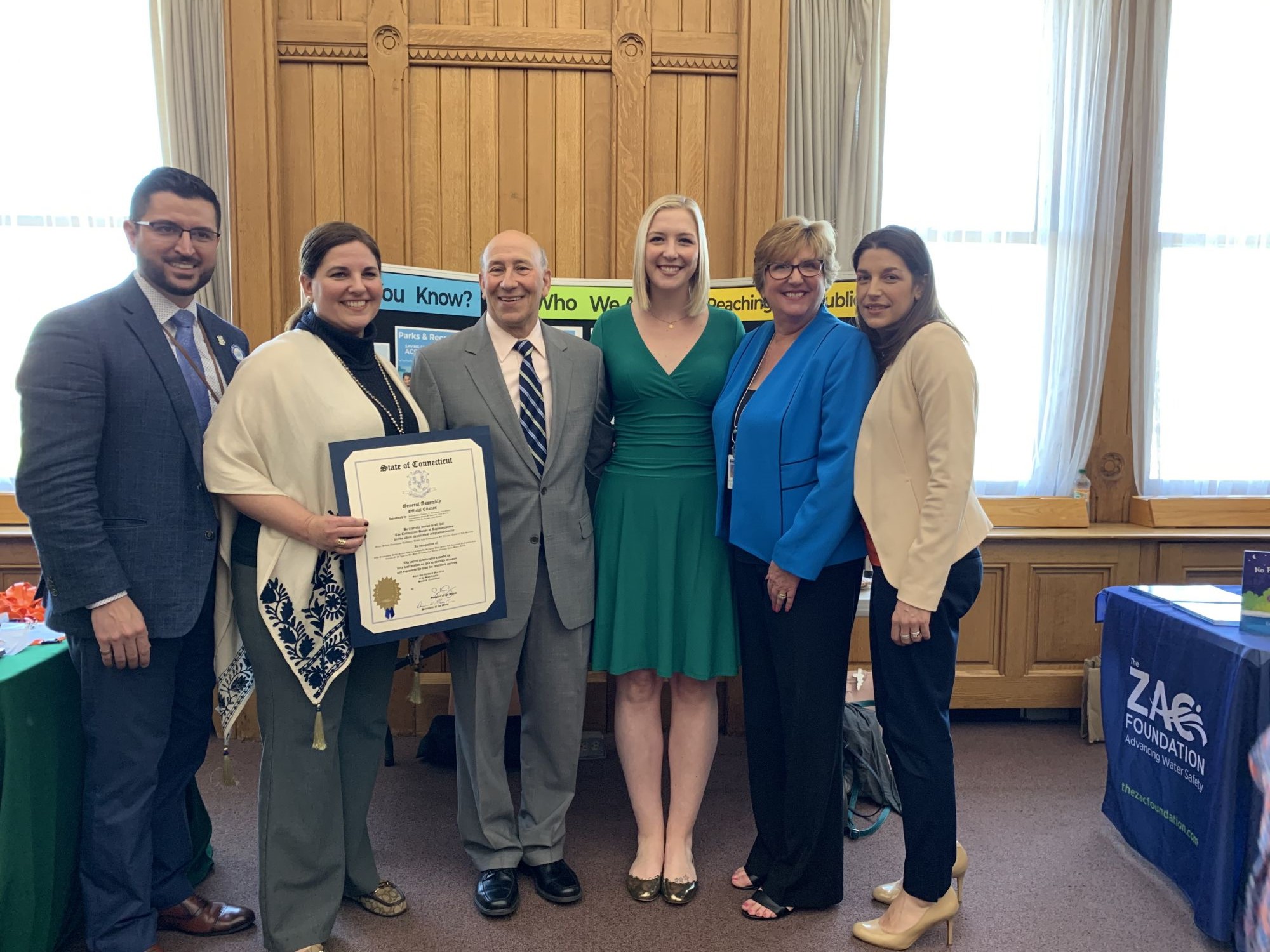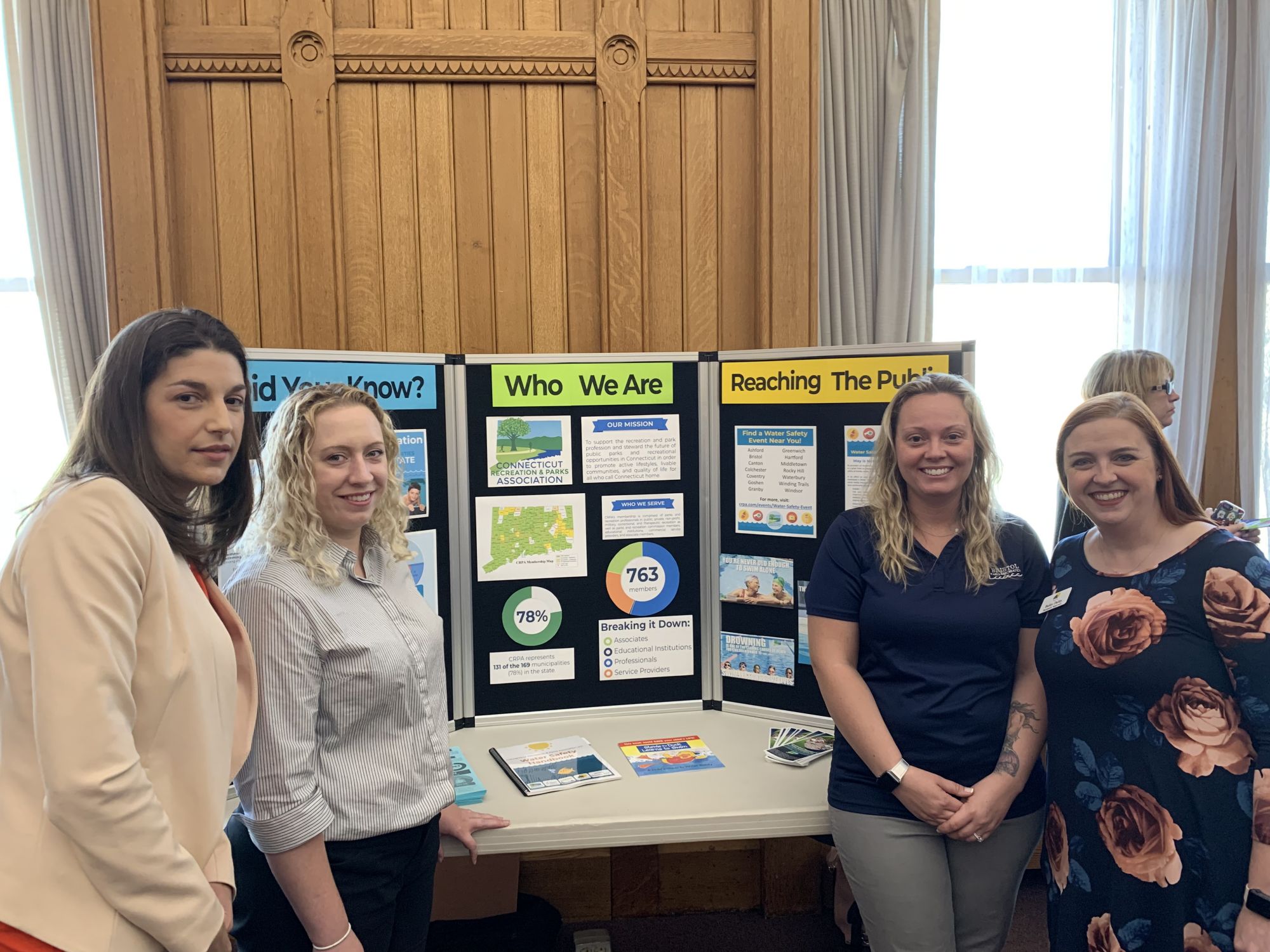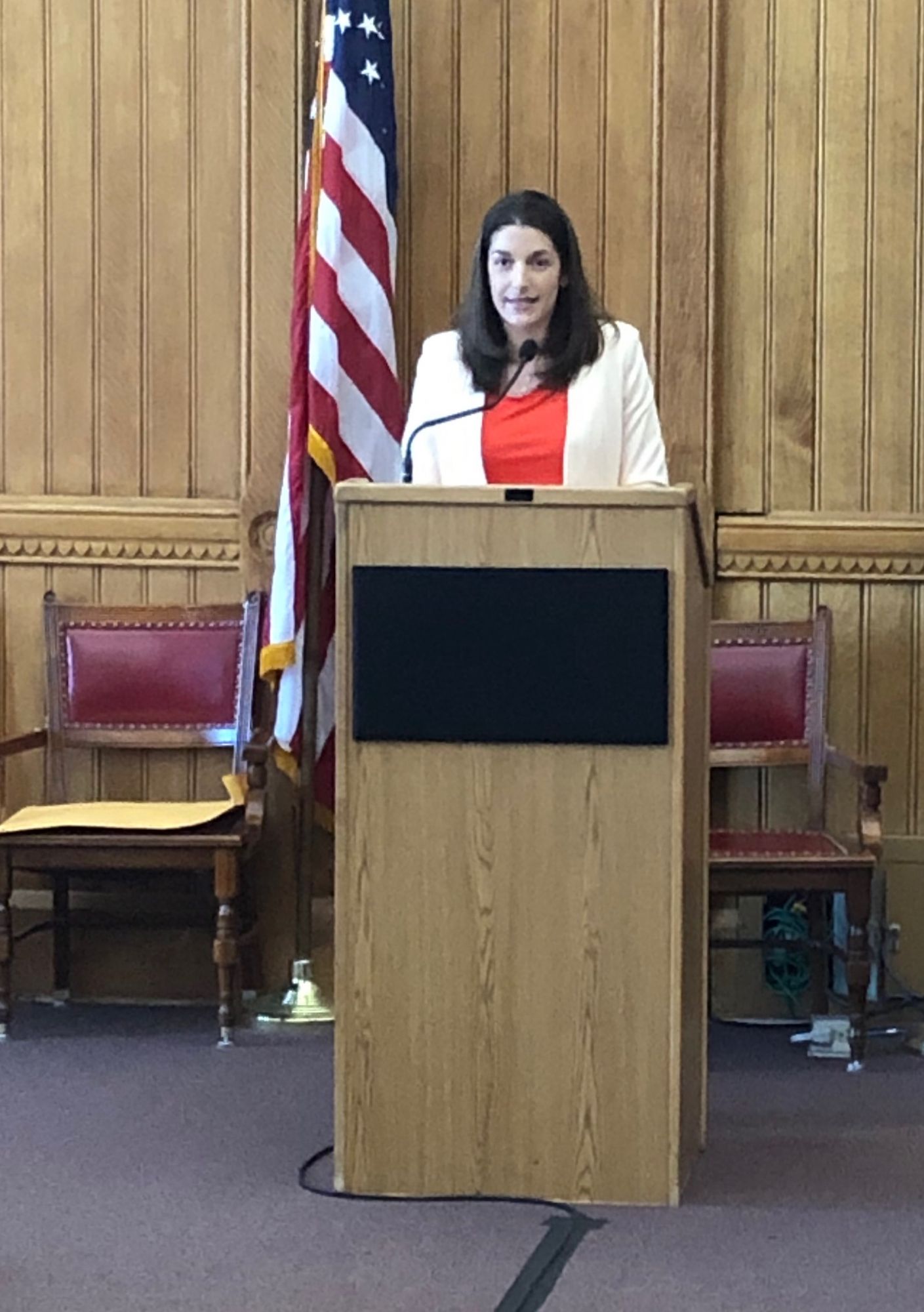 2019 Local Events
Find a Water Safety Event near YOU!
Ashford Parks & Recreation
Contact: Sherry York
Phone: 860-487-4409
Email: [email protected]
Date: TBD
Location: TBD
Bristol Parks & Recreation
Contact: Jaimie Clout
Phone: 860-584-69161
Email: [email protected]
Date: 5/14/19
Location: Dennis Malone Aquatics Center
Canton Parks & Recreation
Contact: Courtney Hewett
Phone: 860-693-5808
Email: [email protected]
Date: 5/16/19
Location: Canton Intermediate School
Colchester Parks & Recreation
Contact: Tiffany Quinn
Phone: 860-537-7297
Email: [email protected]
Date: 6/29/19, 10:00 - 11:30 am
Location: RecPlex
Coventry Parks & Recreation
Contact: Cat Merriam
Phone: 860-742-4068
Email: [email protected]
Date: TBD
Location: TBD
Fairfield Parks & Recreation
Contact: Anthony Calabrese
Phone: 203-256-3191
Email: [email protected]
Date: 6/24/19 - 6/28/19
Location: Various Locations
Granby Recreation
Contact: Kristine Vincent
Phone: 860-653-8947
Email: [email protected]
Date: TBD
Location: Salmon Btook Park
Goshen Recreation
Contact: Colleen Kinkade
Phone: 860-601-6089
Email: [email protected]
Date: TBD in June
Location: Camp Cochipianee
Greenwich Parks & Recreation
Contact: Susan Snyder
Phone: 203-622-6471
Email: [email protected]
Date: week of 6/27/19
Location: Kamp Kairphree at EGCG
Hartford Dept. of Families, Children, Youth, & Recreation
Contact: John Santos
Phone: 860-794-0160
Email: [email protected]
Date:5/4/19
Location: Parker Memorial Community Center
Middletown Parks & Recreation
Contact: Karen Nocera
Phone: 860-635-4502
Email: [email protected]
Date: 5/18/19
Location: Main Street Middletown
Rocky Hill Parks & Recreation
Contact: Livia Jacobs
Phone: 860-258-2772
Email: [email protected]
Date: TBD
Location: Library & 2 Pools
Waterbury Recreation
Contact: Jessica DiBattista
Phone: 203-574-8342
Email: [email protected]
Date: 5/9/19, 5/14/19, 5/21/19
Location: Multiple Rec Centers
Winding Trails
Contact: Bailey Dailey
Phone: 860-677-8458
Email: [email protected]
Date: TBD
Location: TBD
Windsor Recreation
Contact: Rich Henderson
Phone: 860-285-1990
Email: [email protected]
Date: TBD
Location: TBD
Register Your Water Safety Event & Dowload Our Memes