CRPA Hall of Fame
The CRPA Hall of Fame provides recognition for professionals and special individuals who have made outstanding, unique, lasting, and extraordinary contributions through recreation and park services in Connecticut.
Frederick Law Olmsted
Olmsted was born in Hartford, Connecticut in 1822. He was member of the eighth generation of his family to live in that City. His mother died when he was four, and from the age of seven he received his schooling mostly from ministers in outlying towns, with whom he lived. His father, a successful dry-goods merchant, was a lover of scenery, and much of Olmsted's vacation time was spent with his family on "tours in search of the picturesque" through northern New England and upstate New York. As he was about to enter Yale College in 1837, Olmsted suffered severe sumac poisoning, which weakened his eyes and kept him from the usual course of studies. Between 1837 and 1857, Olmsted performed a variety of jobs including; clerk, a sailor in the China trade, a farmer, as well as many other professions. Olmsted utilized his experiences and skills from his endeavors to create the profession of landscape architecture. He moved to New York in 1848 and in 1857, without having ever had any college education, Olmsted became the Superintendent of New York's Central Park. Olmsted's designs number in the hundreds and include New York's Central Park, the Boston Park System, the United States Capitol Grounds, and the Connecticut State House.
In 1870, Frederick Law Olmsted designed Walnut Hill Park in New Britain, CT. This park is especially significant in that it was one of the first parks to be designed by Olmsted after his success at Central Park in New York City. Walnut Hill Park in New Britain, CT is listed on the National Register of Historic Places, one of only five parks in Connecticut so honored. The only color rendering of Walnut Hill Park, to our knowledge, is hanging in the New Britain Parks and Recreation Department's office. Throughout his career, Olmsted emphasized the importance of collaboration with professionals in other disciplines-especially engineers, horticulturists, and architects. During his career, Olmsted and his firm carried out some 500 commissions. They included 100 public parks and recreation grounds, 200 private estates, 50 residential communities and subdivision and campus design for 40 academic institutions. Olmsted's works in Connecticut include: Walnut Hill Park in New Britain; Beardsley Park and Seaside Park in Bridgeport; and the Institute of Living in Hartford. Olmsted married Mary Cleveland, the widow of his brother. Olmsted adopted his wife's three sons and in addition they had two children, a daughter and a son, Frederick Law Olmsted, Jr. Olmsted died on August 28, 1903 and was buried in the Old North Cemetery in Hartford, CT. Olmsted's home and office, located in Brookline, MA, were purchased by the National Park Service and opened to the public as museum. His papers are now housed in the Library of Congress, while the Olmsted National Historic site preserves the drawings and plans for much of Olmsted and his firm's body of work.
---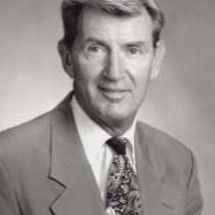 Harold Barenz
Mr. Barenz's professional career began in the Town of Windsor, as Director of Parks and Recreation, from 1963 until 1966. Harold was then selected as the Superintendent of Parks and Recreation for the Town of Newington from 1966 to 1971. Harold is noted in Newington for the consolidation of schools grounds in the park maintenance division and for starting the first Newington Youth Council. In 1971 Harold continued his career and was awarded the job of Director of Parks and Recreation in the Town of Bloomfield.
During his 27 years in Bloomfield, he was responsible for building playgrounds, developing a comprehensive recreation program and managing a budget of well over one million dollars. He opened the first community center and renovated the 50 meter outdoor pool. He also worked with Cigna on the Sunset Sounds Concert Series that brought in national entertainment. He was honored by the town when they named a press box after him. After his 1998 retirement Harold kept active in the profession and contributed to the CT Trail Advisory Board.
Harold wanted to give back to young people and in 2002 he became the adjunct professor of recreation at Northwestern Community College. Mr. Barenz has held a multitude of significant positions including, President of CRPA, Chairman of the New England Regional Council, and Director of the National Recreation and Parks Association Board of Trustees, the highest level of services that a professional can contribute to. Harold has volunteered on almost every CRPA and NRPA Committee and has received numerous awards from the associations. He is the ultimate professional with a can do attitude and a refreshing common sense approach.
---
WATCH THIS VIDEO ABOUT THE 2010 HALL OF FAME