AWARD RECIPIENTS PHOTO GALLERY
The Connecticut Recreation and Parks Association is proud to recognize the volunteers, young leaders, and industry professionals who dedicate their time and service to parks and recreation. Each year we recognize these members in a variety of areas at our Annual Conference Awards Luncheon in November.
Award Recipient Video
Last year was unprecedented! We appreciate everyone who was able to attend the 2020 Awards Ceremony to honor their peers and colleagues. For those unable to attend the ceremony, our awards committee was able to put together a video compilation honoring last year's recipients.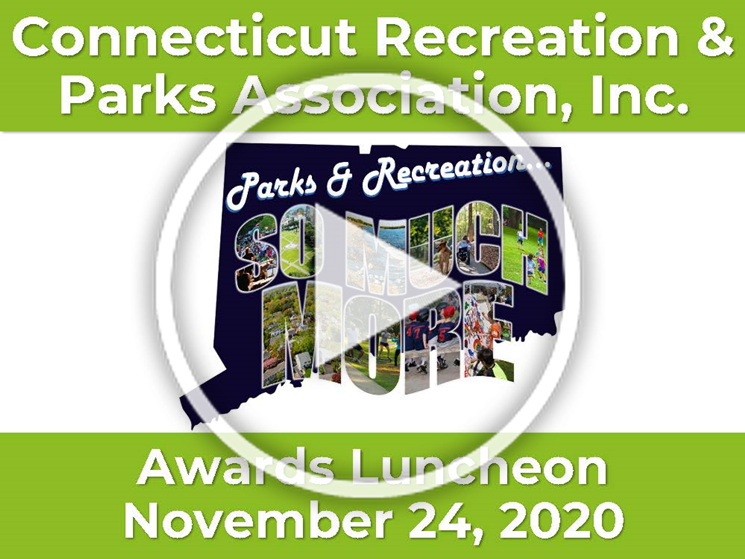 CRPA would like to extend ahuge thank you to our Awards Committee Co-Chair, Dale Izzo, and Branford Parks and Recreation who recorded, cut, and edited this video. Their efforts made it possible to share this with all of the professionals in the field as well as the many deserving award recipients.
CONGRATULATIONS TO OUR AWARD RECIPIENTS!