CRPA Hall of Fame
The CRPA Hall of Fame provides recognition for professionals and special individuals who have made outstanding, unique, lasting, and extraordinary contributions through recreation and park services in Connecticut.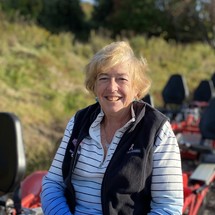 Sue Cooper
Professional Experience
· Program Director, Simsbury Culture Parks and Recreation
· Director of Recreation, Mansfield, CT
· Director of Dept. of Recreation, Dept. of Parks, Recreation, & Tourism, & the Dept. of Recreation & Public Services in Newport, RI
· Introduced state bill to increase penalties for drug sales in public parks & playgrounds, passed in 1996
· City liaison to film productions: Steven Spielberg's Amistad and the Farrelly Brother's Me, Myself & Irene
· Constructed several RI projects: $2.1 million reconstruction of Ocean Beach Facility after Hurricane Bob; Harbormaster Facility and public restrooms with Federal DOT funding; Harbor Welcome Center with a $700,000 US Fish and Wildlife Tier 2 Grant; as well as the rehabilitation of all outdoor athletic facilities, irrigations system installation, playground upgrades, and trail improvements
Affiliations & Offices Held
· Active CRPA Member: Assisted with planning and organizing CRPA's Annual Conference expansion to a multiple-day event
· CRPA Board Member, 1984-88; CRPA President, 1987
· RI Governor's transition team on Environment, Newport Juvenile Hearing Board, Governing Council of Newport Community School, President of Public Education Foundation, and Advisory Committee of Newport Families First – Partnership for Families
· NRPA Board of Trustees and NRPA National Congress and NE Regional Conference speaker
Education, Awards, & Certifications
· University of Connecticut, Recreational Services, 1975
· UCONN School of Education Alumni Association "Outstanding Professional Award"
---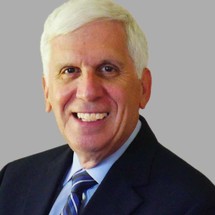 Salvatore Cucia
Professional Experience
· 41-year career in the parks and recreation profession (1978-2019)
· Program Specialist, Wethersfield Parks & Recreation Department (4 years, 1978-1982)
· Recreation Supervisor, Wethersfield Parks & Recreation Department (11 years, 1982-1993)
· Assistant Director, Wethersfield Parks & Recreation Department (26 years, 1993-2019)
· Worked with the Wethersfield Advisory Committee for People with Disabilities in offering year-round Therapeutic Recreation Programs, oversaw the creation and implementation of the department's website and online registration system
· Served on Building Committees for renovating and/or building facilities at Eleanor Buck Wolf Nature Center, Mill Woods Park, and the W.J. Pitkin Community Center Complex
· Oversaw/assisted with capital improvements at the J.C. Willard Pool Complex, the Mill Woods Swimming Pond, Solomon Welles House, Cove Boat Launch area, ballfields, basketball, and tennis courts.
· Established preschool programs, a Teen Center Youth Council, and an annual holiday "Pancake Breakfast with Santa"
Affiliations & Offices Held
· Active CRPA Member throughout his career: CEU Program Committee Chair
· CRPA Board Member, 1986-90; CRPA President, 1989, CRPA Vice President, 1987
· Former member: NRPA
· Co-Founder and Co-Chair of CRPA's 2-3 day Northeast Aquatic Seminars
· Offered CRPA's first 3-day state conference
Education, Awards, & Certifications
· BS, Southern Connecticut State University, 1977
· NRPA Certified Park and Recreation Professional
· CRPA Lifetime Member
· CRPA Distinguished Service (Citation) Award, 2005
· CRPA Young Professional Award, 1989
· CRPA Past President Award
· CRPA's Special Recognition Award
---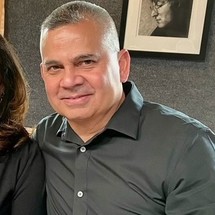 Curt Vincente
Professional Experience
· Part-time Seasonal, and Interim Positions, Groton Parks and Recreation Department
· Recreation Supervisor, Simsbury Culture, Parks and Recreation Department
· Director of Parks and Recreation, Town of Mansfield
· Oversaw the design, construction, and project management of the Mansfield Community Center, the Mansfield Community Playground, and the Lenard Hall – Community School of the Arts
· Garnered millions in grants for open space acquisition and park improvement projects, such as, Universal Access Trails at Merrow Meadow Park and Bicentennial Pond Recreation Area
Affiliations & Offices Held
· Active CRPA Member throughout his career: Certification Board Co-Chair, Awards Committee, Hersey Track & Field Committee
· Led the transition from state level professional certifications to national level
· CRPA Board Member, 1988-93; CRPA President, 1992
Education, Awards, & Certifications
· BS, University of Connecticut, 1984
· CRPA Lifetime Member
· CRPA Dorothy G. Mullen Memorial Scholarship, 1983
· CRPA Young Professional Award, 1997
· CRPA Distinguished Service (Citation) Award, 2006
· NRPA NERC Joseph Trapasso Programmers Award
---
WATCH THIS VIDEO ABOUT THE 2022 HALL OF FAME